The TARDIS rematerializes in the future on the planet Telos where the time travelers meet an earth archaeological expedition led by professor Parry but financed by Kaftan and Klieg from the Brotherhood of Logicians. They are excavating a tomb where the last Cybermen are rumored to have been buried. The deranged Klieg, who seeks allies in his plans for world domination, revives the Cybermen. But the tomb are a trap meant to provide the Cybermen with victims to convert into Cybermen. The party escapes, but the Cybermen retaliate by sending after them Cybermats, little metallic creatures capable of homing in on brain waves. The Doctor jams the Cybermats. Kaftan and Klieg attempt to force the Cybermen to help them, but are killed. Toberman, Kaftan's giant servant whose arms have been converted, destroys the Cybercontroller, enabling the humans to escape again. The Cybermen are refrozen by the Doctor.
.





The Doctor: Patrick Troughton
Jamie McCrimmon: Frazer Hines
Victoria Waterfield: Deborah Watling

Guest Appearances:
Toberman: Roy Stewart
Professor Parry: Aubrey Richards
Viner: Cyril Shaps
Calllum: Clive Merrison
Kaftan: Shirley Cooklin
Hooper: George Roubicek
Klieg: George Pastell
Rogers: Alan Johns
Haydon: Bernard Holley
Crewman: Ray Grover
Cybercontroller: Michael Kilgarriff
Cybermen: Hans De Vries, Tony Harwood, John Hogan, Richard Kerley, Ronald Lee, Charles Pemberton, Kenneth Seeger, Reg Whitehead
Cybermen Voices: Peter Hawkins
.


Producer: Peter Bryant.
Script Editor: Victor Pemberton.
Writer: Kit Pedler, Gerry Davis.
Director: Morris Barry.
Designer: Martin Johnson.
Costume: Sandra Reid, Dorothea Wallace.
Make up: Gillian James.
Visual Effects: Michaeljohn Harris, Peter Day
Music : Stock, (Various tracks and composers).
.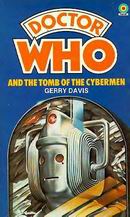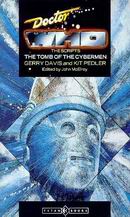 .
Novelised as "Doctor Who - The Tomb of The Cybermen" by Gerry Davis (0 426 11076 5) first published by W. H. Allen (now Virgin Publishing Ltd.) in 1978 as Doctor Who and The Tomb of The Cybermen with cover by Jeff Cummins. New edition in 1992 with cover by Alister Pearson. Target library number 155.
Script Book: "Doctor Who - The Tomb of The Cybermen" by Gerry Davis and Kit Pedler (1 85286 146 0) first published by Titan Books in 1989 with cover by Tony Clark.
.

Released in the US and Canada 6 August 2002.
Released in the UK 14 January 2002, (Catalogue # BBC DVD 1032)
Commentary by Frazer Hines and Deborah Watling
Introduction by Director Morris Barry
Behind-The-Scenes at BBC Visual Effects
Exclusive 'Tombwatch' Documentary
Unused Title Sequence Tests and 8mm Cine Footage
Photo Gallery and On-Screen Production Notes
Audio: Dolby Digital
Aspect Ratio: 1.33:1 Fullscreen
Transfer Format: 4:3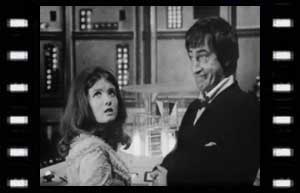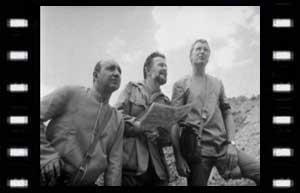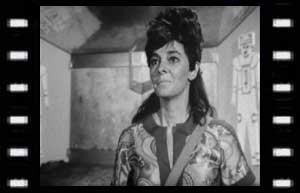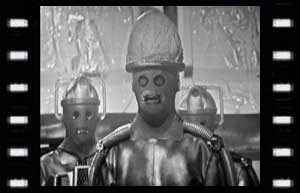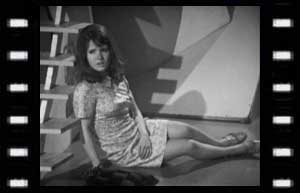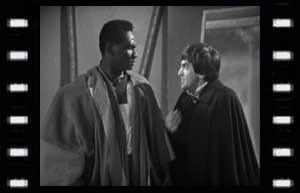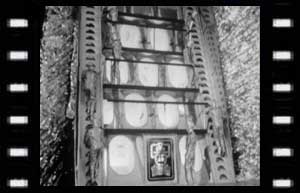 a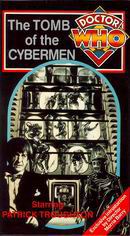 Available on video (BBCV 4772) first released in 1992 with cover by Alister Pearson. (CBS/FOX catalog #5731)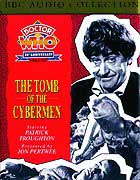 "The Tomb of The Cybermen" (catalogue number. ZBBC 1343, ISBN: 0563 410478) released in 1993 in a double-cassette version presented by Jon Pertwee, from the BBC Audio Collection.

The events in this story and in "The Tenth Planet" (DD) were to be re-examined in "Attack of the Cybermen" (6T) in 1985.


All four episodes exist as 16mm telerecordings, having been found in 1991 at TV ASIA in Hong Kong.

Ealing filming on Stage 2. (13-16 June 1967)
Studio Recording in Lime Grove D. (1, 8, 15, 22, July 1967)
Model filming in Puppet Theatre. (19 June 1967)
Gerrards Cross Sands and Ballast Co., Wapsey's Wood, Oxford Road, Gerrards Cross, Buckinghanshire. (12 June 1967)


Episode 3 - The scene where Toberman is lifted up in the air by the Cybercontroller features an embarrassingly large and painfully visible safety harness.
Episode 3 - Just after our heroes close the hatch on a Cyberman who then punches at it, we see the same Cyberman appear at the bottom of the ladder with the sleeve of his costume obviously giving way around the shoulder.
Episode 3 - During the same scene, a mysterious human voice goes "Ooooooooh" over the soundtrack. (It's not any of the characters on-screen, and it doesn't sound like the Cyberman.)
Episode 3 - The end of Klieg's X-ray laser flies off when he first fires it. Clearly they don't make futuristic weapons like they used to.
Episode 4 - When the hatch is being closed for good, Jamie stumbles and nearly knocks Victoria over.
Episode 3 - When Toberman lifts up the Cybercontroller, it's all too obviously an empty costume.