The TARDIS materializes in England in the grip of the Second Ice Age - AD 3000. The travelers seek refuge in a converted Georgian mansion known as Britannicus Base, where senior control technician, Miss Jan Garrett and her staff struggle to control the ice barrier creeping across Britain with an ionizer. Embedded in the ice, Arden and his team, find a perfectly formed body, which Walters names an Ice Warrior. The body is in fact Varga, the leader of the Ice Warriors, inhabitants of Mars who visitedEarth during its previous Ice Age in prehistoric times. The revived Ice warrior, Varga knocks out Jamie and kidnaps Victoria before setting free the rest of his crew from the ice. Penley realizes that the Ice Warriors are not concerned with the advancing glaciers as they thrive in extreme cold, so he alters the temperature controls and as the heat increases the Warriors begin to weaken. Learning that Varga plans to conquer the Earth, the Doctor frees Victoria and taking over the base, uses the ionizer at full strength to blow up the warriors' spacecraft and halts the glacier.





The Doctor: Patrick Troughton
Jamie McCrimmon: Frazer Hines
Victoria Waterfield: Deborah Watling

Guest Appearances:
Miss Garrett: Wendy Gifford
Clent: Peter Barkworth
Arden: George Waring
Walters: Malcolm Taylor
Davis: Peter Diamond
Storr: Angus Lennie
Penley: Peter Sallis
Varga: Bernard Bresslaw
Computer Voice: Roy Skelton
Zondal: Roger Jones
Turoc: Sonny Caldinez
Rintan Tony Harwood
Isbur Michael Attwell


Producer: Innes Lloyd.
Script Editor: Peter Bryant.
Writer: Brian Hayles.
Director: Derek Martinus.
Designer: Jeremy Davies.
Costume: Martin Baugh.
Make up: Sylvia James.
Visual Effects: Bernard Wilkie, Ron Oates.
Music : Dudley Simpson. (singer Joanne Brown)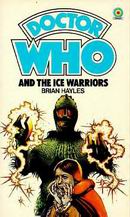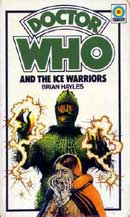 .
Novelised as "Doctor Who - And The Ice Warriors" by Brian Hayles (0 426 10866 3) first published by Tandem (W. H. Allen). Cover by Chris Achilleos.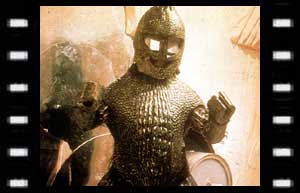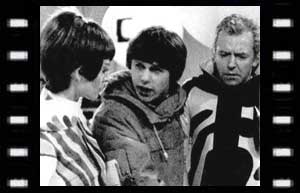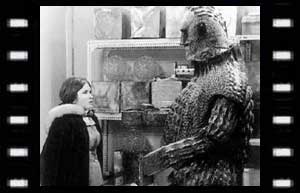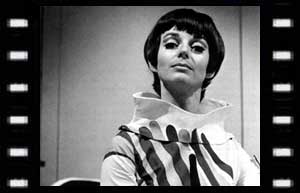 a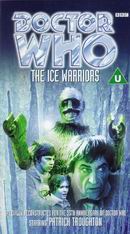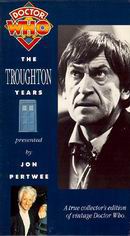 .
Released as "The Ice Warriors" in (BBC catalogue # 6755), and in US & Canada (September 1999) (CBS/FOX catalogue #14722) with a photomontage cover.
Episode 2 included on "The Troughton Years" (BBCV 4609) first released in 1991 with photomontage cover.

The story apparently takes place in the year 3000, though this is only from publicity material and is not featured in the scripts.
Varga played by Bernard Bresslaw was better known for his roles in the "Carry on" movies.
Peter Sallis later went on to provide the voice for Nick Park's three animated "Wallace and Gromit" films.


Episodes 1, 4, 5 and 6 exist as 16mm telerecordings, as located in 1998 during construction work at a former home of BBC Enterprises.

Ealing filming, Stage Unknown. (25-29 September; 2 October 1967)
Studio Recording Lime Grove D. (21, 28 October; 4, 11, 18, 25 November 1967)


Episode 1-6 - In episode 1, the TARDIS materialises on its side, but at the end of the story it dematerialises right side up.
Episode 1 - Clent gets it wrong when explaining how the Ice Age came about. He says that too many plants were destroyed, and as plants produce carbon dioxide, that meant a shortage of CO2 in the atmosphere, hence the Ice Age. However, plants use up CO2, so getting rid of them would raise the temperature (the greenhouse effect).
Episode 4- Another gas-related blunder occurs when it is stated that Mars has an atmosphere mainly composed of nitrogen. In fact, it's 95% carbon dioxide and only 3% nitrogen.