The TARDIS lands on a Scottish moor 1746 near the battlefield of Culloden, which has just seen the English defeat the Scots of Bonnie Prince Charlie. The Doctor and his friends come upon a group of hunted Highlanders led by clan laird Colin McLaren and his daughter Kirsty and faithful piper Jamie McCrimmon. The Highlanders and the time travelers are captured by English Lieutenant Algernon Ffinch. At the English camp a crooked solicitor named Gary is working on a scheme to transport prisoners to slavery in the West Indies. The Doctor escapes and gets arms to the Scottish prisoners, who are being held aboard a stolen ship. Gary and the Captain are overpowered and the ship returned to its owner, who takes the Scots to safety in France. The TARDIS dematerializes with an extra passenger - Jamie.





The Doctor: Patrick Troughton
Polly Wright: Anneke Wills
Ben Jackson: Michael Craze
Jamie McCrimmon: Frazer Hines

Guest Appearances:
Alexander: William Dysart
Colin McLaren: Donald Bisset
Kirsty: Hannah Gordon
Ffinch: Michael Elwyn
Sergeant: Peter Welch
Gary: David Garth
Perkins: Sydney Arnold
Sentry: Tom Bowman
Trask: Dallas Cavell
Mollie: Barbara Bruce
MacKay: Andrew Downie
Sailor: Peter Diamond
Attwood: Guy Middleton
Wounded Highlander: Eric Mills
Woman at Inn: Nancy Gabriel
English Horseman: Reg Dean


Producer: Innes Lloyd.
Script Editor: Gerry Davis.
Writer: Gerry Davis
Director: Hugh David.
Designer: Derek Dodd.
Costume: Sandra Reid.
Make up: Gillian James.
Music : No incidental music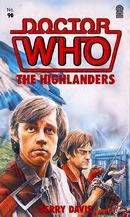 Novelised as "Doctor Who - The Highlanders" by Gerry Davis (0 426 19676 7) first published by W. H. Allen (now Virgin Publishing Ltd.) in 1984 with cover by Nick Spender. Target library number 90.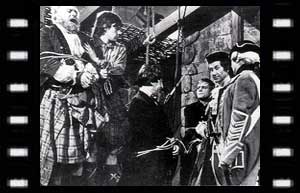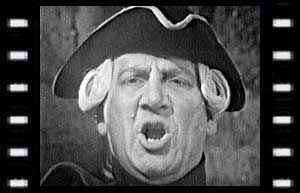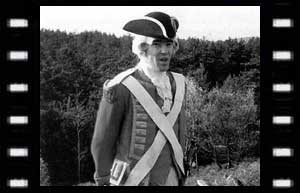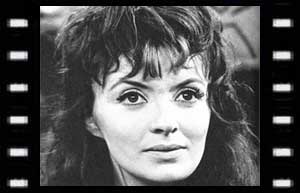 a
Not available on video due to loss of story.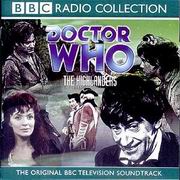 Complete audio soundtrack exists. A double-CD version was released by the BBC Radio Collection in 2000, presented by Frazer Hines.

This was the last of the purely historical Doctor Who stories until "Black Orchid" (6A) in 1982.


All four episodes are lost. Limited number of photographic images exist.

Ealing Film on Stage 3 A/B. (11, 16 November 1966)
Studio recording in Riverside 1. (3, 10, 17, 24 December 1968)
Frensham Ponds, Frensham, Surrey. (14-15 & 21 November 1966)


Episode ? - Ffinch threatens his men with 300 lashes each, a number to high to be realistic