The TARDIS materializes inside a drifting supply ship, 'Silver Carrier', which has been missing for nine weeks and is eighty million miles off-course, within lurks a hostile servo-robot. The supply ship is in the orbit of the Wheel In Space, a giant space station, where there have been reports of space rodents. The Doctor and Jamie are taken aboard the Wheel and find that the so-called rodents are Cybermats, a creation of the Cybermen, who are again planning an Earth invasion. The Humans under the Doctor's direction, use the high voltage current to destroy the Cybermats. With the help of a young astrophysicist with an eidetic memory, Zoe, the Doctor succeeds in saving the Wheel from a meteorite storm engineered by the Cybermen, then destroys the Cyber-ship with the Wheel's boosted laser cannon. Just as the Doctor and Jamie are ready to leave in the TARDIS, they discover Zoe hiding onboard. She wants to join them, but the Doctor warns her of the dangers she will face and with the thought Visualizer shows her his last encounter with the Daleks.
.
..




The Doctor: Patrick Troughton
Jamie McCrimmon: Frazer Hines
Zoe Heriot: Wendy Padbury

Guest Appearances:
Servo-Robot: Freddie Foote
Ryan: Eric Flynn
Dr. Gemma Corwyn: Anne Ridler
Tanya Lernov: Claire Jenkins
Bennett: Michael Turner
Enrico Casali: Donald Sumpter
Duggan: Kenneth Watson
Laleham: Michael Goldie
Vallance: Derrick Gilbert
Rudkin: Kevork Malikyan
Chang: Peter Laird
Flannigan: James Mellor
Cybermen: Jerry Holmes Gordon, Stothard
Cybermen Voices: Peter Hawkins, Roy Skelton.
.


Producer: Peter Bryant.
Script Editor: Derek Sherwin.
Writer: David Whitaker (from a story by Kit Pedler).
Director: Tristan de Vere Cole.
Designer: Derek Dodd.
Costume: Martin Baugh.
Make up: Sylvia James.
Visual Effects: Bill King and'Trading Post'.
Music : Brian Hodgson and stock. ("Tranquil Scene" by Moneta Eagles)..
.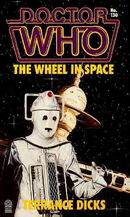 Novelised as "Doctor Who - The Wheel In Space by Terrence Dicks (0 426 20321 6) first published by W.H. Allen (now Virgin Publishing Ltd.) in 1988 with cover by Ian Burgess. Target library number 130.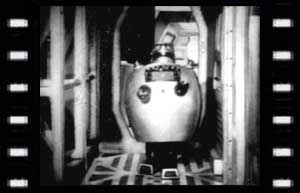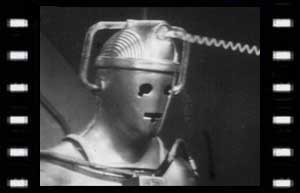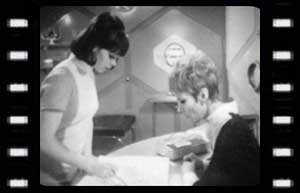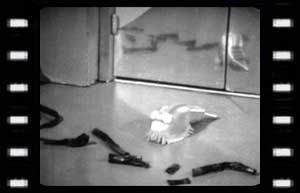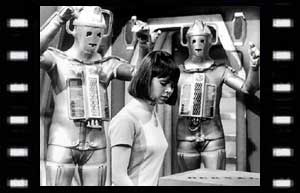 a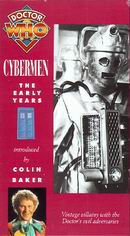 Limited availability on video: Episodes 3 and 6 included on "Cybermen - The Early Years" (BBCV 4813) first released in 1992 with photomontage cover.

This story features the debut of Wendy Padbury as Zoe Heriot.
This is the first story with a musical score and sound effects provided by the BBC's Radiophonic Workshop. Patrick Troughton does not appear in episode 2 as he was on holiday, and a body double was able to be used as the Doctor was unconscious.
The episode ending was specifically written to lead into the repeat showing of The Evil of The Daleks, helping to span the ten week gap between seasons.


Episodes 3 and 6 exist as 16mm and 35mm telerecordings. Episode 6 was held by the Film & TV Library when audited in 1978, and episode 3 was returned by a collector in 1984.

Ealing Film Studios, Stage unknown. (18-22 March 1968)
Studio recording in Lime Grove D. (5 April 1968)
Studio recording in TC1. (19 April 1968)
Studio recording in TC3. (12, 26 April 1968)
Studio recording in Rivewrside 1. (3, 10 Mayl 1968)


Episode 6 - Patrick Troughton makes a Freudian slip, when telling Leo Ryan that many lives will be lost unless they "switch over to sexual air supply".
Episode 6 - The characters in this story keep referring to 'meteorites', which is incorrect. They should be called 'meteors', as they only become meteorites after they enter the Earth's atmosphere.