The TARDIS is immobilized by a mysterious cobweb substance but the time travelers escape and find themselves on a deserted present day London underground station. They meet an old friend, Professor Travers, who confesses he has reactivated a Yeti. This in turn has bought the return of the Great Intelligence. Yeti are at large in the underground, which is being invaded by the same cosmic cobweb which enveloped the TARDIS. The Doctor meets the man in charge of the Army's operations, Colonel Lethbridge-Stewart. Unfortunately, the Intelligence controls the mind of Staff Sergeant Arnold. The Doctor is forced to give himself up as the Intelligence now holds Travers and Victoria hostage. A brain draining helmet is placed on his head. But the Doctor has reversed the polarities and attempts to drain the Intelligence, and almost succeeds - until he is 'rescued' by his friends, leaving the Intelligence free again. After their departure, according to the novel of the story, Colonel Lethbridge-Stewart plans the creation of an international task force to fight alien invasion. This is the UNIT seed story. .
.





The Doctor: Patrick Troughton
Jamie McCrimmon: Frazer Hines
Victoria Waterfield: Deborah Watling
Colonel Lethbridge-Stewart: Nicholas Courtney

Guest Appearances:
Professor Travers: Jack Watling
Anne Travers: Tina Packer
Julius Silverstein: Frederick Schrecker
Lane: Rod Beacham
Captain Knight: Ralph Watson
Blake: Richardson Morgan
Chorley: Jon Rollason
Arnold: Jack Woolgar
Weams: Stephen Whittaker
Soldiers: Bernard G. High, Joseph O'Connell
Yeti: John Levene, John Lord, Gordon Stothard, Colin Warman, Jeremy King, Roger Jacombs
Evans: Derek Pollitt
Newspaper Seller: Bert Sims.
.


Producer: Peter Bryant
Script Editor: Derek Sherwin
Writer: Mervyn Haisman, Henry Lincoln.
Director: Douglas Camfield.
Designer: David Meyerscough-Jones.
Costume: Martin Baugh.
Make up: Sylvia James.
Visual Effects: Ron Oates.
Music : Stock. (including "Music for String Instruments", "Percussion and Celeste" by Bartok).
.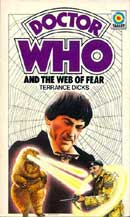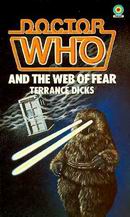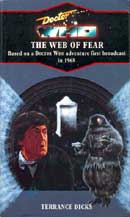 .
Novelised as "Doctor Who - The Web Of Fear" by Terrence Dicks (0 426 11084 6) first published by Wyndham Publications as Doctor Who And The Web of Fear in 1976 with cover by Chris Achilleos. New edition by W.H. Allen (now Virgin Publishing Ltd.) in 1983 with cover by Andrew Skilleter. New edition in 1993 with cover by Alister Pearson. Target library number 72.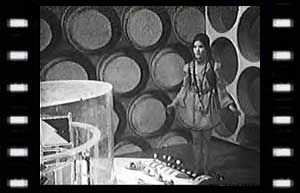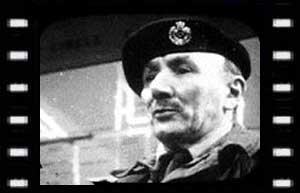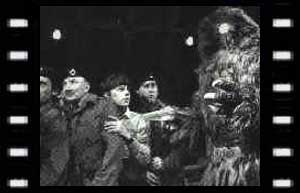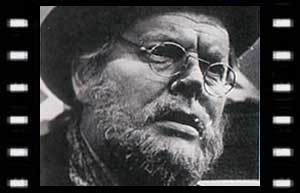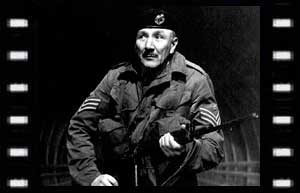 a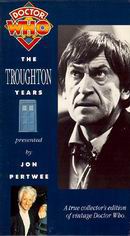 Limited Availability On Video: An excerpt from episode 1 was included on "The Troughton Years" video (BBC catalog #4609, CBS/FOX catalog #3402) first released in 1991 with photomontage cover.
.
..
..
..
.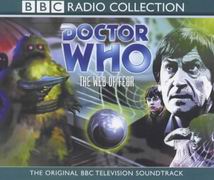 Released in 2000 as a 3-CD box set by the BBC Radio Collection, with linking narration by Frazer Hines

A sequel to the story "The Abominable Snowmen" earlier in the season. "The Web of Fear" is the first story to feature UNIT and introduces Colonel Lethbridge-Stewart played by Nicholas Courtney.


Episode 1 exists as a 16mm telerecording, having been recovered in 1978 from Hong Kong. All other episodes do not exist.

Ealing Film Studios, Stage 3 A/B. (15, 18-20 December 1967)
Ealing Film Studios, Stage Unknown. (3 January 1968)
Studio Recording Lime Grove D. (13, 20, 27 January; 3, 10, 17 February 1968)
Model Filming in Puppet Theatre. (8 January 1968)
TJ Poupart Ltd. Sheldon Street, Covent Garden, London, W2. (17 December 1967, and 14 January 1968)
Ealing Film Studios Backlot, Ealing Green, Ealing, London, W5. (20 December 1967)


Episode 1 - At one point while the TARDIS crew are looking at the scanner, Jamie rests his hand on the console, but pulls it away suddenly as if it was red-hot.
Episode ? - Listen out for the moment when Patrick Troughton calls Victoria "Debbie".