The TARDIS lands on the barren planet Xeros which has been made into a space museum by the warlike Moroks, as a monument to their galactic conquests. Among the samples of their historical conquests are familiar aliens like the Daleks, and the Doctor and his friends - who have become invisible - see their own replicas in the museum. They realize that the TARDIS has jumped across a time track and to avoid ending up as exhibits they must change the possible future. They learn of a revolution planned against the warlike Morok invaders and the Doctor helps the Xeron rebels to victory.






The Doctor: William Hartnell
Ian Chesterton: William Russell
Barbara Wright: Jacqueline Hill
Vicki: Maureen O'Brien

Guest Appearances:
Sita: Peter sanders
Dako: Walter Randell
Richard Lionheart: Julian Glover
Reynier de Marun: David Anderson
William de Tornebu: Bruce Wightman
Ben Daheer: Reg Pritchard
Thatcher: Tony Caunter
Saphadin: Bernard Kay
Saracen Warriors: Derek Ware, Valentino, Musetti, Anthony Colby
Joanna: Jean Marsh
Chamberlain: Robert Lankesheer
Sheyrah: Zohra Segal
Luigi Ferrigo: Gabor Baraker
Saracen Guards: Raymond Novak, Chris Konyils
Haroun: George Little
Safiya: Petra Markham
Earl of Leicester: John Bay
Maimuna: Sandra Hampton
Fatima: Viviane Sorrel
Hafsa: Diane McKenzie
Ibrahim: Tutte Lemkow
Soldier: Billy Cornelius



Producer: Verity Lambert.
Script Editor: Dennis Spooner.
Writer: Glyn Jones.
Director: Mervyn Pritchard..
Designer: Spencer Chapman.
Costume: Daphne Dare.
Make up: Sonia Markham.
Music: (Stock) Various tracks and composers.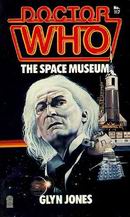 Novelised as "Doctor Who - The Space Museum" by Glyn Jones (0 426 20289 9) first published by W.H. Allen (now Virgin Publishing Ltd.) in 1987 with cover by David McAllister. Target library number 117.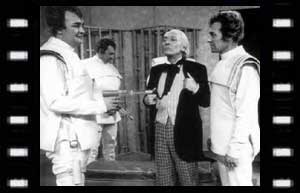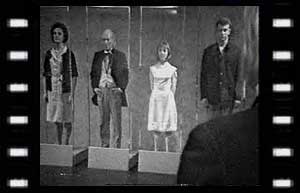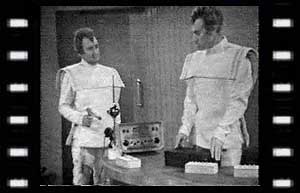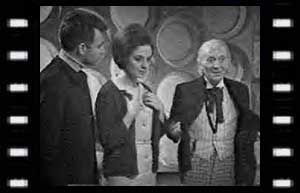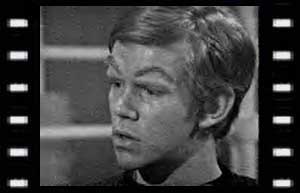 .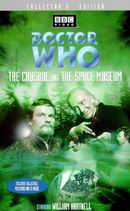 Released as "The Crusade/Space Museum" Collectors Edition in the UK in July 1999. In Australia and New Zealand as a two video set, (BBC catalogue #6805) with photomontage cover, in epsodic format. Released in the US and Canada as a single tape (WHV catalogue #E1399). Release included a CD of the two missing episodes.

The lettering to the end credits of part three is much smaller than normal.
William Hartnell did not appear in episode three except in the previous episode's reprise as he was on holiday.
Glyn Jones played'Krans" in the fourth Doctor story "The Sontaran Experiment" (4B).


All four episodes exist as 16mm telecine recordings. Episode three was held by the Film & TV Library when audited in 1978; negative film prints of all four episodes were recovered from BBC Enterprises circa 1978. A clearer print of episode one was returned in 1981.

Ealing filming. (11 march 1965)
Studio recording in TC4. (2, 9, 16, 23 April 1965)


Episode 1 - As the Doctor bends over to examine some footprints on the ground, you can see his shadow being cast onto the "landscape" behind, plainly showing that it's just a painted backdrop after all.
Episode 4 - How does the Doctor get the Time-Space Visualiser into the TARDIS? It's too big to fit through the doors!
Episode 1? - William Hartnell takes three tries to say the word "fluorescent".