The Doctor lands on the planet Dido in the year 2493. He finds a crashed spaceship from Earth with two young survivors: a paralyzed man named Bennett and a young girl, Vicki. Bennett tells the Doctor that the rest of the crew have been murdered by the locals and Vicki says a native named Koquillion is protecting them from further wrath of the enraged Didonians. The Doctor is suspicious of these explanations and challenges Koquillion - to find that he is Bennett in disguise. Bennett confesses that he murdered all the spaceship crew and the friendly Didonians to conceal a murder he had previously committed on the spaceship. He had planned to take Vicki - she is unaware of his crimes - back to Earth to testify to his innocence. However, terrified by the two Didonian survivors, Bennett plunges over a cliff to his death. The Doctor offers Vicki a chance to join his crew and she accepts.





a
The Doctor: William Hartnell
Ian Chesterton: William Russell
Barbara Wright: Jacqueline Hill
Vicki: Maureen O'Brien
a
Guest Appearances:
Bennett, Koquillion: Ray Barrett
Captain, Sand Monster: Tom Sheridan
Didonians: John Stuart, Colin Hughes




a
Producer: Verity Lambert,
Assistant Producer: Mervyn Pinfield & Dennis Spooner (uncredited).
Script Editor: Dennis Spooner.
Writer: David Whitaker.
Director: Christopher Barry.
Designer: Raymond P. Cusick.
Costume: Daphne Dare.
Make up: Sonia Markham,
Music: Tristram Cary (stock) (Reuse of music composed for "The Daleks")




a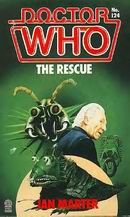 Novelized as "Doctor Who - The Rescue" by Ian Marter (0 426 20308 9) first published by W.H. Allen (now Virgin Publishing Ltd.) in 1987 with cover by Tony Clark. Target library number 124.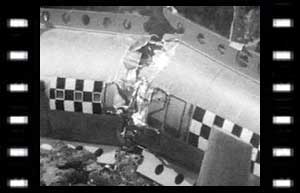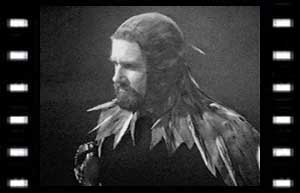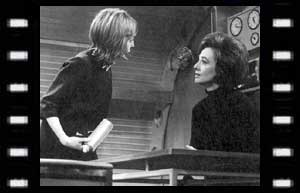 a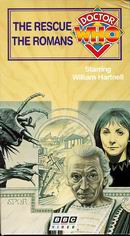 Released as "The Rescue / The Romans" box set in UK, September 1994 and in Australia and New Zealand (BBC catalogue #5378). released in US and Canada 1996, (CBS/FOX catalogue #8338), with cover art by Andrew Skilleter in episodic format.

This episode introduces the first new companion, Vicki who originally was to be named Tanni.
Although Dennis Spooner was now the story editor, he is not credited for this and the following story.
The pseudonym for Kocquillion was obtained from the names Sydney Newman and Donald Wilson, two of the men who created Doctor Who.

Both episodes exist on 16mm telecine recordings. Negative film prints of both episodes were recovered from BBC Enterprises circa 1978.

Ealing filming. (16-17 November 1964)
Studio recording in Riverside 1. (4, 11 December 1964)


Episode 3 - When Sandy (Vicki's "pet") is seen in its cave just before Barbara kills it, a stagehand is visible moving around behind it to the left.