The doors of the TARDIS open. All readings indicate complete normality - but the travelers are only one inch tall! A crooked manufacturer, Forester, intends to capitalize on a new insecticide, DN6, to be used to increase food production for starving nations. He realizes, however, that eventually the product will destroy every living thing, for its molecules are stable instead of ephemeral. A Government Inspector Farrow, finds out but is murdered by Forester before he can reveal his discovery. The crime is witnessed by the miniaturized Ian and Barbara. The Doctor, against almost insurmountable odds - they are vulnerable to such hazards as being washed down plug holes and tumbling into matchboxes - stops Forester from publishing his bogus report on the scheme, using a gas jet and a match to cause an explosion that goes of in the evil Forester's face.






The Doctor: William Hartnell
Ian Chesterton: William Russell
Barbara Wright: Jacqueline Hill
Susan Foreman: Carole Ann Ford

Guest Appearances:
Alydon: John Lee
Ganatus: Philip Bond
Dyoni: Virginia Wetherell
Temmosus: Alan Wheatly
Elyon: Gerald Curtis
Kristas: Jonathan Crane
Antodus: Marcus Hammond
Thals: Chris Browning, Katie Cashfield, Vez Delahunt, Kevin Glenny, Ruth Harrison, Leslie Hill, Steve Pokol, Jeanette Rossini, Eric Smith.
Daleks: Robert Jewell, Kevin Manser, Michael Sumerton, Gerald Taylor, Peter Murphy
Dalek Voices: Peter Hawkins, David Graham





Producer: Verity Lambert,
Assistant Producer: Mervyn Pinfield
Script Editor: David Whitaker
Writer: Lewis Marks.
Director: Mervyn Pinfield (episodes 1-3), Douglas Canfield (episode 4 - incorporated into episode 3)
Designer: Raymond P. Cusick.
Costume: Daphne Dare.
Make up: Sonia Markham.
Music: Dudley Simpson.




a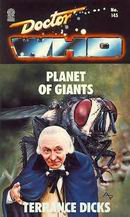 Novelized as "Doctor Who - Planet of Giants" by Terrance Dicks (0 426 20345 3) first published by W.H. Allen (now Virgin Publishing Ltd.) in 1990 with cover by Alister Pearson. Target library number 145.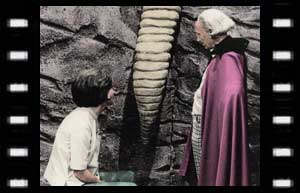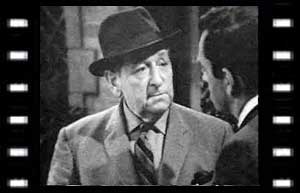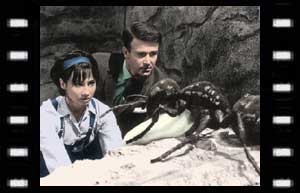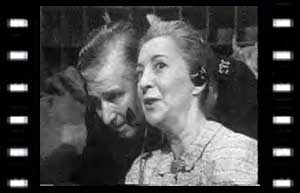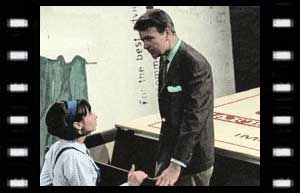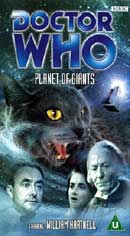 Released in the UK and Canada (Catalogue # BBCV7263) January 2002. With photomontage cover.

This story was originally developed as "The Miniscules", a story treatment for the first TARDIS journey of the series (later the second through fourth episodes of "An Unearthly Child" as filmed).
Originally scripted as four episodes, filmed, then reduced to three through the combination of episodes three and four. Filmed originally as part of the first season block, this story (and the subsequent story) were held over for the second series.
The working title of episode two was "Death in the Afternoon".
The episode saw the debut of the most prolific of Doctor Who's incidental music composers, Dudley Simpson.

All three episodes exist on 16mm telerecordings. Negative film prints of all episodes were recovered from BBC Enterprises circa 1978.

Ealing filming. (30 July 1964)
Studio recording in TC4. (21, 28 August 1964; 4, 11 September 1964)

Episode 2,3 - The climax to episode 2 involves the sink being emptied, during which the plug is pulled out of the drain and placed on the bench. But by the start of episode 3, the plug has found its way back into the sink again, conveniently allowing our heroes to climb up the chain and escape.