The Doctor and Jo arrive at H. M. Stangmoor Prison attending a demonstration of the Keller Machine, a machine designed to The Doctor believes that there is an alien parasite in the Keller machine, which extracts evil from criminals' minds. In London the Chinese delegate dies at the Worrld Peace Conference. Meanwhile, UNIT is charged with the mission of dumping a banned Thunderbolt nerve gas missile at sea. Professor Keller is really the Master, who captures then Doctor and Jo by inciting a riot at Stangmoor Prison. He uses the convicts to hijack the nerve gas missile, which will enable him to destroy the Peace Conference, and initiate a World War. The Doctor traps the Master by using the Mind Parasite, then explodes it with the nerve gas, but the Master escapes again.
.




The Doctor: Jon Pertwee
Jo Grant: Katy Manning
Brig. Lethbridge-Stewart: Nicholas Courtney
Captain Yates: Richard Franklin
Sergeant Benton: John Levene

Guest Appearances:
The Master: Roger Delgado
Green: Eric Mason
Powers: Roy Purcell
Governor: Raymond Westwell
Professor Kettering: Simon Lack
Dr. Summers: Michael Sheard
Officers: Bill Matthews, Barry Wade, Dave Carter, Martin Gordon, Leslie Weekes, Tony Jenkins, Les Conrad, Les Clarke, Gordon Stothard, Richard Atherton
Barnham: Neil McCarthy
Linwood: Clive Scott
Corporal Bell: Fernanda Marlowe
Chin Lee: Pik-Sen Lim
Fu Peng: Kristopher Kum
Vosper: Haydn Jones
Mailer: William Marlowe
Alcott: Tommy Duggan
Charlie: David Calderisi
Cosworth: Patrick Godfrey
Fuller: Johnny Barrs
Prisoner: Matthew Walters
Police Superintendent: Paul Bromley
Student: Maureen Race
American Aide: Nick Hobbs
UNIT Corporal: Billy Horrigan
Policeman: Peter Roy
UNIT Chauffer: Michael Ely
African Delegate / Masters Chauffer: Francis Williams
Voices: Laurence Harrington
Chinese Aide: Paul Tann
Passer By: Jim Delaney
Commissionaire: Charles Saynor
Chinese Chauffer: Basil Tang
Police Inspector: Richard Atherton

Producer: Barry Letts.
Script Editor: Terrence Dicks.
Writer: Don Houghton
Director: Timothy Combe.
Designer: Ray London.
Costume: Bobi Bartlett.
Make up: Jan Harrison.
Visual Effects:Jim Ward.
Music : Dudley Simpson.
.
.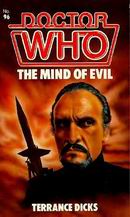 Novelised as "Doctor Who - The Mind of Evil" by Terrence Dicks (0 426 20166 3) first published by W.H. Allen (now Virgin Publishing Ltd.) in 1985 with cover by Andrew Skilleter. Target library number 96. It was also combined with "The Claws of Axos" for one of Star Books' Doctor Who Classics volumes in 1989.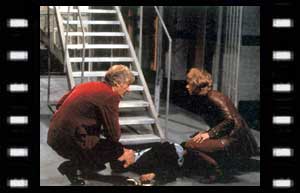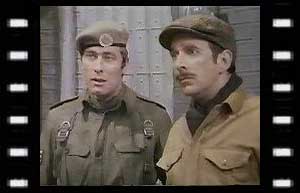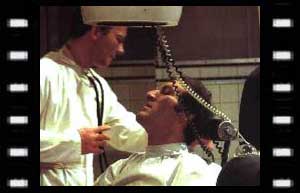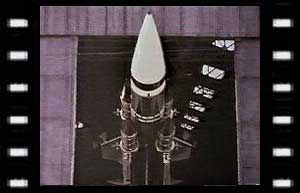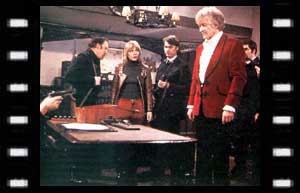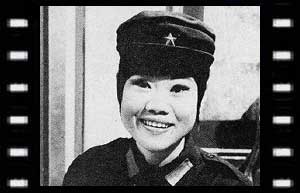 .
.


a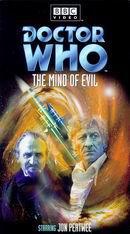 Released as "The Mind of Evil" in the UK, May 1998 also in Australia & New Zealand in 1999. (BBC catalogue #6361). US & Canada release 1999, (CBS/FOX catalogue #0132, reclassified as WHV #E1020). Released as two-tape set in UK & US & Canada, one tape in Australia & New Zealand with Photomontage cover.

The Mind of Evil is the last story to exist in its entirety solely in black and white.
Pik Sen Lim, who played the unfortunate Captain Chin Lee in this story, was married to writer Don Houghton, and it was he who suggested her for the role.


All six episodes exist as 16mm black & white telerecordings, as recovered from BBC Enterprises in 1978. The B&W film recording of this segment was recolored using the NTSC color signal

Studio recording in TC6. (23-24 September 1970)
Studio recording in TC8. (9-10 September 1970)
Dover Castle, Castle Hill, Kent.
...• Constable's Gate. (26-27 October 1970)
...• Outer Courtyard. (26 October 1970)
...• Inner Bailey. (27, 31 October 1970)
...• Fitzwilliam's Gate. (26-27 October 1970)
...• King's Gate. (26-27 October 1970)
Arhers Court Road, Whitfield, Kent. (28 October 1970)
Hanger, Alland Grange, RAF Manston, Manston, Kent. (29 October 1970)
RAF Swingate, Dover, Kent. (30 October 1970)
Pineham Road, Pineham, Kent. (30 October 1970)
Cornwall Gardens, London, SW7. (2-3 November 1970)
Commonwealth Institute, Kensington High Street, London, W8. (3 November 1970)


Episode 1 - As the Doctor takes his seat for the demonstration of the Keller Machine, he tosses his cape half over the man sitting next to him, and has to quickly rearrange it with a muttered apology.
Episode 1 - If Professor Kettering was only killed by his fear of drowning, how did all that water end up in his lungs?
Episode 2 - When Mailer's guards in the cell are playing draughts, they are sitting next to each other in a ludicrous position, so that one of them is playing sideways!
Episode 3 - Jo foils Mailer's first prison takeover attempt by grabbing his gun arm and smashing it over her knee to force him to drop his gun. Evidently this was very painful for Katy Manning, as all through the rest of the scene and the ensuing fight she's clutching her left leg as she tries to act in control of the situation.
Episode 3 - As the Doctor and the Master have a fist-fight in the prison governor's office, they knock over a water carafe, and slip and slide all over the ensuing puddle. [Apparently this was totally unintentional, but was kept in the finished episode because the director thought it looked good.]
Episode 4 - After the Master displays a picture of the Thunderbolt on the projector, he then changes to another slide (displaying a map) before switching it off and leaving. Soon afterwards, the Doctor and Jo come along, and when Jo turns on the projector, it has inexplicably returned to the original slide, showing the Thunderbolt.
Episode 5 - The Master must have been fond of that upright dark grey control panel that can be seen as part of his missile launch control gear – it's the same panel that was used earlier to control the Keller Machine!
Episode 6 - Is the best way to dispose of a nuclear-powered nerve gas missile really to explode it somewhere in south-east England?? (One of the most densely-populated areas in Europe!)