The TARDIS materialises on a fully automated space station, which appears to be empty and deserted. In reality it contains the whole future population of Earth stored away in deepfreeze until the planet ravaged by solar flares is again habitable. Due to a fault in the machinery they have failed to awaken on schedule. The Doctor discovers that the station has been invaded by the Wirm, giant insect like creatures, who had laid their eggs in one of the Humans and who plan to take over Earth. They have taken over the body of Noah, leader of the Ark. Expelled from the Ark, Noah sacrifices himself and blows up the Wirm. The Doctor, Sarah and Harry beam down to Earth to check the planet's condition for the arrival of the Humans from the space station.
.
.




The Doctor: Tom Baker
Sarah Jane Smith:Elisabeth Sladen
Harry Sullivan: Ian Marter

Guest Appearances:
Vira: Wendy Williams
Noah: Kenton Moore
Libri: Christopher Masters
Lycett: John Gregg
Rogin: Richardson Morgan
Wirm: Stuart Fell, Nick Hobbs
Voices: Gladys Spencer, Peter Tuddenharn
Dune: Brian Jacobs



Producer: Phillip Hinchcliffe
Script Editor: Robert Holmes
Writer: Robert Holmes
Director: Rodney Bennett
Designer: Roger Murray-Leach
Costume: Barbara Kidd
Make up: Sylvia James
Visual Effects: John Friedlander, Tony Oxley
Music: Dudley Simpson (Handel's 'Largo')

.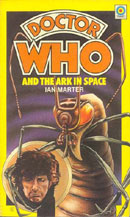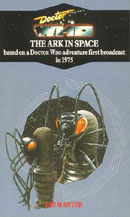 Novelized as "Doctor Who The Ark in Space" by Ian Marter (0 426 11631 3) first published by Wyndham Publications as Doctor Who and the Ark in Space in 1977 with cover by Chris Achilleos. New edition by Virgin Publishing Ltd in 1991 with cover by Alister Pearson. Target library number 4.

DVD Release: The Ark In Space, episodic format, April 2002; Region 2 & 4 (BBCDVD catalogue # 1097) with photomontage cover.
Features:
• Commentary by Tom Baker, Elisabeth Sladen, and producer
• Philip Hinchcliffe
• TV spot(s)
• Unused model footage
• Pop-up production notes
• Photo gallery
• Interviews with Tom Baker and designer Roger Murray-Leach
• New CGI model footage and 3-D Ark schematic
• Easter eggs
• Full-screen format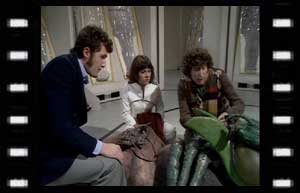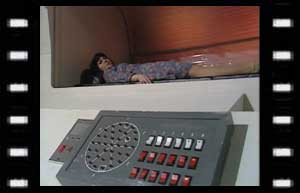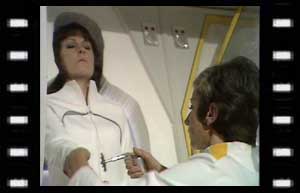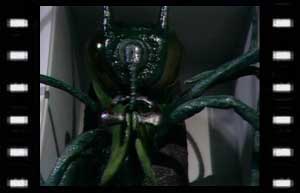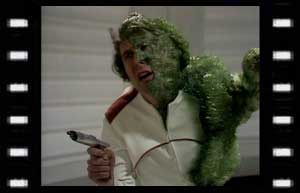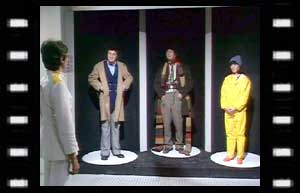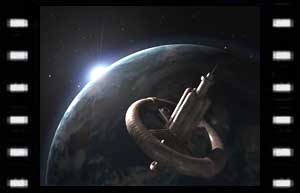 .


a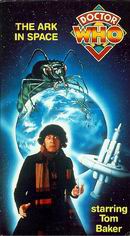 "The Ark in Space" (BBCV catalogue # 4244) first released in 1989 with photomontage cover in episodic format. Uncut edition (BBCV catalogue # 5218) released in 1994.

Part Two of this story achieved the highest ever ratings position for Doctor Who - 5th.
Studio sets were reused in "Revenge of the Cybermen" episodes.
Robert Holmes was forced to rewrite Lucarotti's script. Holmes'sstory was written in a mere eighteen days.
"The Ark In Space" saw Barry Letts leave Doctor Who.


All four episodes exist in color on videotape.

Studio recording in studio TC1. (11-12 November 1974)
Studio recording in studio TC3. (28-29 October 1974)


Episode ? - Look closely and you can see one of the cryogenically-frozen humans blinking.