The TARDIS lands on the deck of a gigantic spaceship from the 28th Century Earth. Its Captain, Maitland, explains they are under the control of a race called the Sensorites, who live on the Sense-Sphere. They are all physically identical, with huge, bald-shaped heads. Through telepathic communication with Susan, the Sensorites invite them down to Sense-Sphere for talks. They explain they know the spaceship has discovered the mineral molybdenum on their planet, and they are wary of being exploited. The Sensorites fear the Humans because many of them have died since another spaceship left. The Doctor discovers deadly nightshade in the city's water supply and tracks down the culprits to underground caves - three deranged spacemen left behind from the previous expedition. The captain promises to say nothing of the Sensorites' existence.





The Doctor: William Hartnell
Ian Chesterton: William Russell
Barbara Wright: Jacqueline Hill
Susan Foreman: Carole Ann Ford

Guest Appearances:
John: Stephen Dartnell
Carol: Ilona Rodgers
Captain Maitland: Lorne Cossette
Sensorites: Ken Tyllson, Joe Grieg, Peter Glaze, Arthur Newall
Elders: Eric Francis, Bartlett Mullins
Commander: John Bailey
Survivors: Martyn Huntley, Giles Phibbs



Producer: Verity Lambert,
Assistant Producer: Mervyn Pinfield
Script Editor: David Whitaker
Writer: Peter R. Newman.
Director: Mervyn Pinfield (episodes 1,2,3 and 4), Frank Cox (Episodes 5 and 6)
Designer: Raymond P. Cusick
Costume: Daphne Dare
Make up: Jill Summers
Music: Norman Kay


a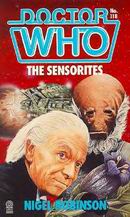 Novelized as "Dr Who - The Sensorites" (0426 20295 3) by Nigel Robinson first published by W.H. Allen (now Virgin Publishing Ltd) in 1987 with cover by Tony Masero. Target library number 115.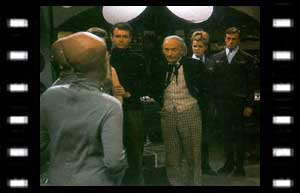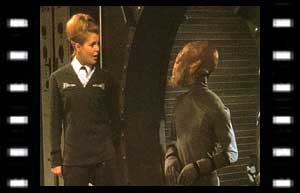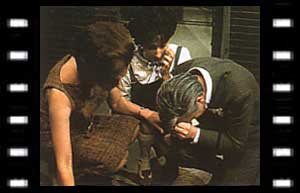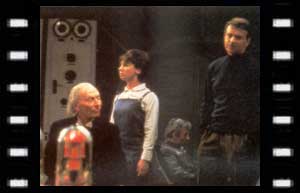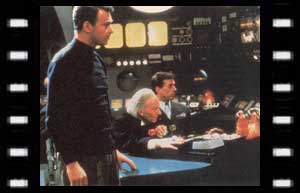 Not yet released on video.

Jacqueline Hill did not appear in "A Race Against Death" and "Kidnap", as she was on holiday during the taping of these episodes.
This story was the subject of a studio dispute (concerning production facilities) that nearly led to its cancellation.
First story to suffer a preemption ("Hidden Danger" was postponed one week due to a sporting event).

All episodes exist on 16mm telerecordings. Negative film prints of all four episodes were recovered from BBC Enterprises circa 1978.


Ealing filming. (dates unknown)
Studio recording in Lime Grove D. (26 June; 3 July 1964)
Studio recording in TC3. (29 May; 5 June 1964)
Studio recording in TC4. (19 June 1964)

Episode 1 - The camera crashes into a desk in front of the Doctor while he's pondering whether the Sensorites will kill the TARDIS crew.
Episode 2 - Watch for the moment when the Sensorites step on each other's toes.
Episode ? - At one point, Captain Maitland has to cut out the lock of one of the spaceship doors using a drill, leaving several large white marks on the door. The problem is that you can see these marks on those doors, even before the scene in which they were made.
Episode ? - In one scene, the action cuts from the underground caves back to the city, but the sound effect of dripping water carries on until about halfway through the scene, when the grams operator finally wakes up and turns it off.