In London's Post Office Tower the travelers find Professor Brett and his revolutionary computer called WOTAN - Will Operating Thought Analogue device - a universal problem-solver that can think for itself. Suddenly the machine reverses its process and starts to take over men, beginning with Brett. WOTAN programmes them to build War Machines, self-contained mobile computers, to prepare for the takeover of Earth. Ben, a young merchant seamen who has befriended Dodo,and Brett's secretary, Polly, are captured, but Ben escapes and warns civil servant Sir Charles Summer. Troops are powerless against the War Machines but by using a series of magnetic force fields the Doctor captures one and reprogrammes it to destroy WOTAN. Dodo decides to stay in England but Ben and Polly accompany the Doctor in the TARDIS.





The Doctor: William Hartnell
Dorothea "Dodo" Chaplet: Jackie Lane
Polly Wright: Anneke Wills
Ben Jackson: Michael Craze

Guest Appearances:
Major Green: Alan Curtis
Professor Brett: John Harvey
Kitty: Sandra Bryant
Flash: Ewan Proctor
Sir Charles Summer: William Mervyn
Professor Krimpton: John Carter
American Journalist: Ric Felgate
Interviewer: John Doye
Worker: Desmond Cullum-Jones
Tramp: Roy Godfrey
War Machine Operator & Voice Of WOTAN:
Gerald Taylor
Captain: John Rolfe
Sergeant: John Boyd-Brent
Corporal: Frank Jarvis
Soldier: Robin Dawson
Kenneth Kendall: Kenneth Kendall
Minister: George Cross
Mechanic: Edward Colliver
Man In Phone Box: John Slavid
Announcer: Dwight Whylie
U.S. Correspondent: Carl Conway
Taxi Driver: Michael Rathborne
Worker: Eddie Davis

Producer: Innes Lloyd.
Script Editor: Gerry Davis.
Writer: Ian Stuart Black with Kit Pedler, (credited) and Pat Dunlop, (uncredited).
Director: Michael Ferguson.
Costume: Daphne Dare.
Make up: Sonia Markham.
Music: Raymond London. ("Musique Electronic" by Eric Siday, and "The Mood Modern" by Johny Hawksworth)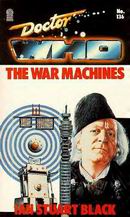 Novelised as "Doctor Who - The War Machines" by Ian Stuart Black (0 426 20332 1) first published by W.H. Allen (now Virgin Publishing Ltd.) in 1989 with cover by Alister Pearson and Graeme Way. Target library number 109.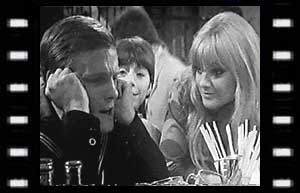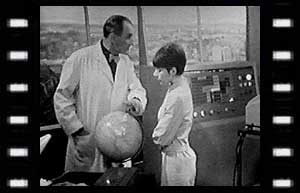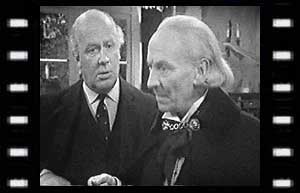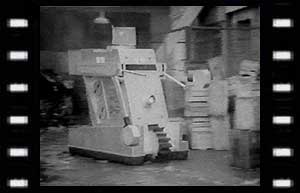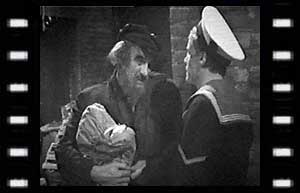 a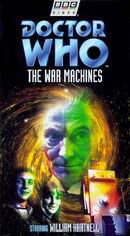 Released as "The War Machines" in UK in June 1997, and in Australia and New Zealand (BBC catalogue #6183) with a gatefold cover with notes about the restoration of the story. Also released in the US and Canada in 1998. (CBS/FOX catalogue #2776) but without the gatefold. Photomontage cover. Released in episodic format.

Two new actors join the cast: Michael Craze as seaman Ben Jackson and Anneke Wills as secretary Polly Wright.
Jackie Lane (Dodo) is written out in episode two.


All four episodes exist as 16mm telerecordings. Originally purged in the 1970's, a copy of episode 2 was recovered from a private collector in 1978, and prints of all four episodes, though incomplete, were found in Nigeria in 1985. In late 1996, a variety of clips cut by Australian censors were located at the Australian Broadcasting Company (ABC); these clips were reinserted when preparing the video release of the story, which, while still not 100% complete, but is close to the condition of its original broadcast.

Ealing filming. (23-25 May 1966)
Studio recording in Riverside 1. (10, 17, 24 June; 1 July 1966)
Bedford Square, Bloomsberry, London, WC1. (22 May 1966)
Berners Mews, Fitzrovia, London, W1. (22 May 1966)
Conway Street, Fitzrovia, London, W1. (22 May 1966)
Royal Opera House, Bow Street, Strand, London, WC2. (26 May 1966)
Ealing Film Studios, Backlot, Ealing Green, Ealing, London, W5. (25 May 1966)
Charlotte Street/Place, Fitzrovia, London, W1. (22 May 1966)
Greese Street, Fitzrovia, London, W1. (22 May 1966)
Cornwall Gardens/Cornwall Gardens Walk, South Kensington, London, SW7. (26 May 1966)
Maple Street, Fitzrovia, London, W1. (22 May 1966)
Covent Gardens, Strand, London, WC2. (26 May 1966)


Episode 1 - As the Doctor examines one of the War Machines, he passes his cloak down to Ben over the machine's gun arm. In the process, the TARDIS key falls out of the cloak's pocket, landing on the floor with a clearly audible clang! Ben picks up the offending bit of metal and seemingly tries to give it back to the Doctor, but Hartnell is too busy prattling on to notice, so Ben just leaves the key resting on the War Machine's gun arm before slinking off sheepishly.
Episode 4 - After the Doctor examines the back of one of the War Machines, he stands up and bangs his head quite badly on the top of the machine.