It is Paris, just before the St Bartholomew's Day Massacre in 1572, and the Catholic Queen Mother, Catherine de Medici, is planning to murder all French Protestants. The Doctor disappears to visit Charles Preslin while Steven meets some Huguenots from the Protestant Admiral de Coligny's household. Steven rescues a servant girl, Anne Chaplet, who has overheard the planning of the massacre. Later the Catholic Abbott of Amboise arrives at the Admiral's house. He is the Doctor's double. Steven believes he is the Doctor and follows him and overhears the plan to kill de Coligny. The attempt fails and Tavannes blames the Abbot for this failure and orders his execution. The Doctor returns from his visit, and he and Steven escape Paris as the massacre begins. In the last four minutes the TARDIS stops in Wimbledon and picks up a young passenger, Dorothea 'Dodo' Chaplet.






The Doctor: William Hartnell
Steven Taylor: Peter Purves
Dorothea "Dodo" Chaplet: Jackie Lane

Guest Appearances:
Gaston: Eric Thompson
Nicholas: David Weston
Simon: John Tillinger
Landlord: Edwin Fenn
Roger: Christopher Tranchell
Preslin: Erik Chitty
Anne Chaplet: Annette Robertson
Captain: Clive Cazes
Servant: Reginald Jessup
Abbot of Amboise: William Hartnell
Marshall Tavannes: Andrew Morell
Admiral de Coligny: Leonard Sachs
Old Lady: Cynthia Etherington
Charles IX: Barry Justice
Catherine de Medici: Joan Young
Toligny: Michael Bilton
Priest: Norman Claridge
Men: Roy Denton, Ernest Smith, Will Stampe
Officer: John Slavid
Guards: Jack Tarran, Leslie Bates
Old Man: Juba Kennelly
Priest: Hugh Cecil
Usher: George Romane

Producer: John Wiles.
Script Editor: Donald Tosh. Gerry Davis. (episode 4)
Writer: John Lucarotti, (episode 4 co-written by Donald Tosh).
Director: Paddy Russell.
Designer: Michael Young.
Costume: Daphne Dare.
Make up: Sonia Markham.
Music: Stock. ("Illustrations No. 4" by Pierre Arvey)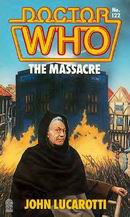 Novelised as "Doctor Who - The Massacre" by John Lucarotti (0 426 20297 X) first published by W.H. Allen (now Virgin Publishing Ltd.) in 1985 with cover by Tony Masero New edition in 1992 with cover by Alister Pearson. Target library number 122.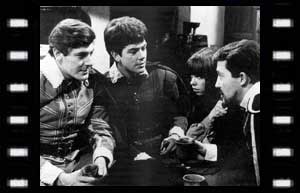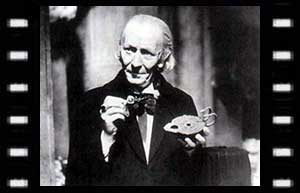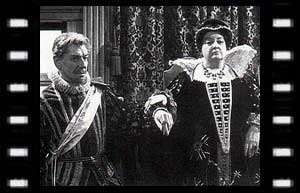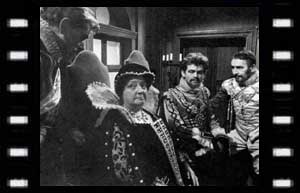 a
Not available on video due to loss of story.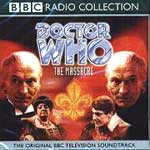 Complete audio soundtrack exists. Released 2001 as a 2-CD set by the BBC Radio Collection, with linking narration by Peter Purves.

William Hartnell does not appear in episode two except in pre-filmed inserts.
The character of the Doctor also disappears frequently from the action at times, as William Hartnell also portrayed the role as the Abbot of Amboise.
Eric Thompson was well known for his narration in "The Magic Roundabout".


All four episodes are lost. Limited number of photographic images exist.

Ealing filming. (3-6 January 1966)
Studio recording in Riverside 1. (21, 28 January; 4, 11 February 1966)
Windmill Road, Wimbledon Common, Wimbledon, London, London, SW19. (7 January 1966)


Episode 1 - The Doctor's little solo speech was unintentionally truncated, as Hartnell apparently forgot his lines.
Episode 4 - At one point, the Doctor calls Chesterton "Checkerton".